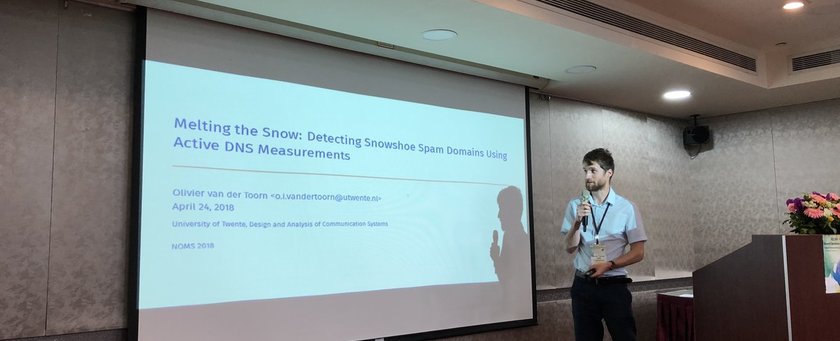 TIDE was present at the Network Operations and Management Symposium (NOMS 2018) conference in Taipei, Taiwan. Olivier was there to present "Melting the Snow: Detecting Snowshoe Spam Domains Using Active DNS Measurements".
NOMS 2018 was held in Taipei, Taiwan, from the 23rd till the 27th of April. NOMS has been held in every even-numbered year since 1988. This was the 30th anniversary of NOMS.
Our work was very well received at the conference. So well, in fact, that they gave us the the Best Paper Award!
The pre-print of the paper can be found here: pdf — bibtex
And the presentation slides can be found here: pdf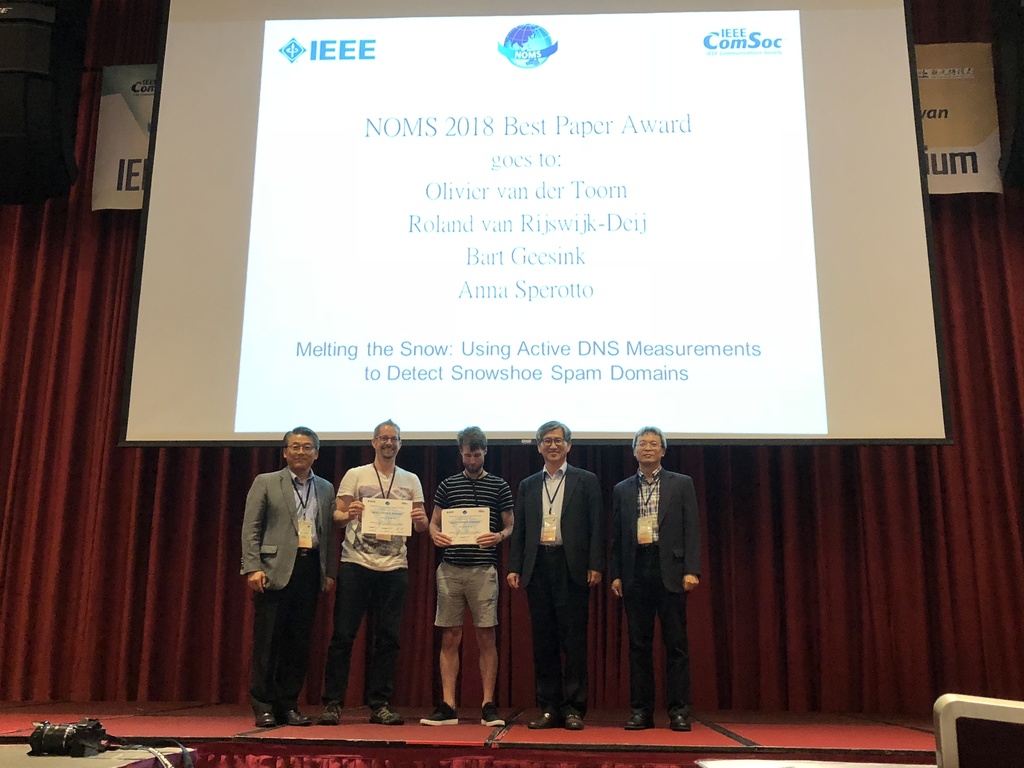 Thanks to Oliver Festor and Roland van Rijswijk-Deij for the pictures.