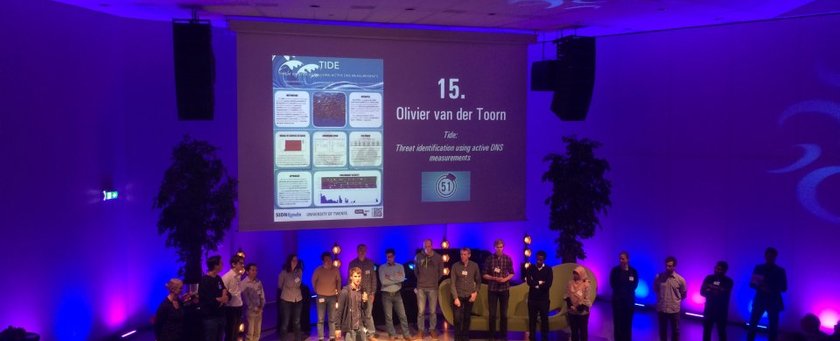 TIDE has won the CTIT Symposium Ph.D. "1 minute madness" event!!!
During the CTIT Symposium 2017 "Internet of Things is ready. What about us?" there was the Ph.D. "1 minute madness" event. All of the winners from the previous round got the opportunity to present their work again in a single minute.
It was quite a challenge to compress all you want to say into a single minute. However, the feedback I got after my presentation was great. I got the audience laughing 😉
The one-minute presentation was not all. During the lunch all the poster were on display and people could walk by and have a talk with the presenters. To me it was nice to talk to some people who really showed interest in the project.
Thanks for all the support and interest 🙂